PolyHero Dice: Wizard Level Up Pack (3d8)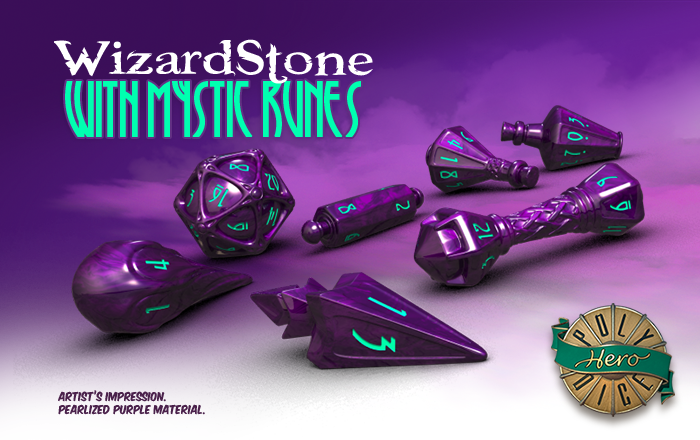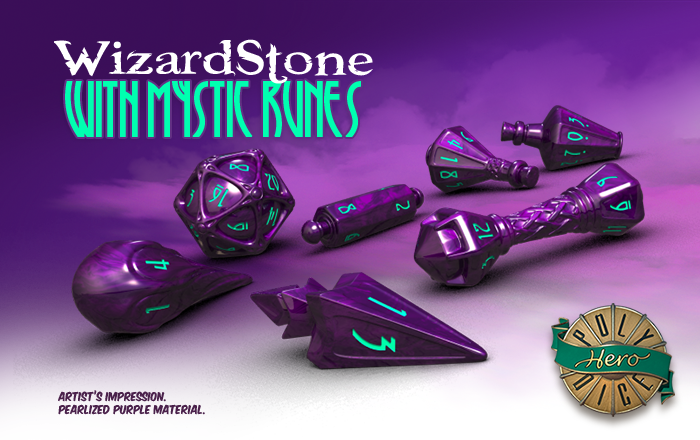 PolyHero Dice: Wizard Level Up Pack (3d8)
PolyHero Dice are the result of a creative collaboration between brothers Dann and Greg May. We've worked together in the visual arts for more than 20 years, as graphic designers, artists and 3D animators. We've also played Dungeons and Dragons (and other RPGs) together from an early age, starting with the red boxed Basic Set (oh, and even before that a game Dann made up and tried to make Greg play).
This project is a labor of love for us; to create imaginative, 3D-sculpted custom dice for our favourite hobby, and for the pure joy of holding and rolling them.

This Level Up Pack contains three (3) of the eight-sided scroll dice from the Wizard Set.
All items on your order (including all non-preorder items) will ship when the preorder item(s) are scheduled to ship. If your order contains more than one preorder item, your order will ship when the latter preorder is scheduled to ship.